Looking for a sustainable way to shop? Look no further than the new compostable T-shirt bags now available in Canada! These bags are made of natural materials and can be composted at home, making them a more environmentally friendly option than traditional plastic grocery bags. Read on to learn more about these bags and where you can find them!
We're happy to announce that compostable t-shirt bags are now available in Canada! These eco-friendly shirts can be used for events or storage and don't contain any plastic. The perfect ustainable solution for all your gifting needs, these stylish biodegradable t-shirts are available now in the Canadian market.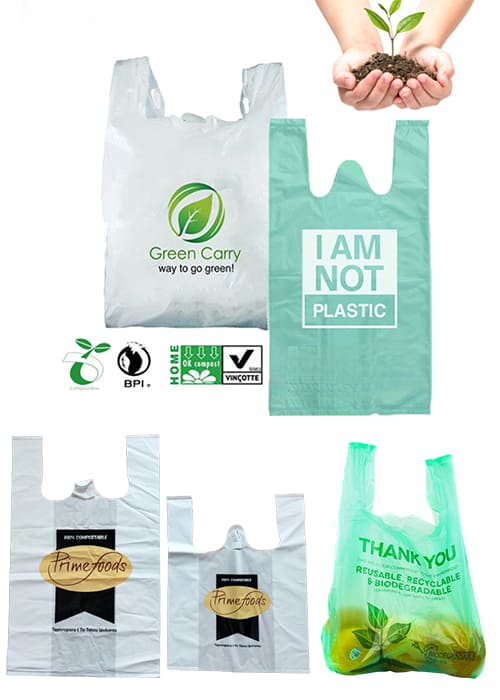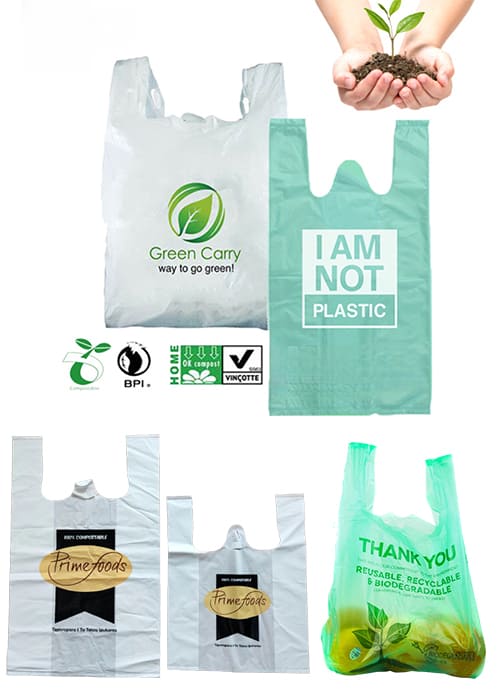 Canada's Plastic Ban: Making a Positive Impact 
With the recent ban on plastic, Canada is making strides to become more environmentally conscious. 
Plastic bag is Prohibited
Canada has taken a major step forward in the fight against plastic pollution by banning single-use plastics across the nation. Starting in 2023, Canadians will no longer be able to purchase most single-use plastics such as straws, cutlery, and grocery bags.
This is an incredible achievement considering that plastic pollution is one of the greatest environmental threats we face today. Let's take a look at why this ban could have such a positive impact on our environment. 
The Impact of Plastic Pollution 
Plastic pollution is an incredibly pervasive issue. It affects not only our land but also our oceans and marine life. Every year, millions of tons of plastic waste are dumped into the ocean where it can remain for centuries before breaking down into microplastics.
These particles can then make their way back onto land where they can cause further harm to wildlife and ecosystems. The effects of this problem are already being felt worldwide and will only get worse if more action isn't taken soon.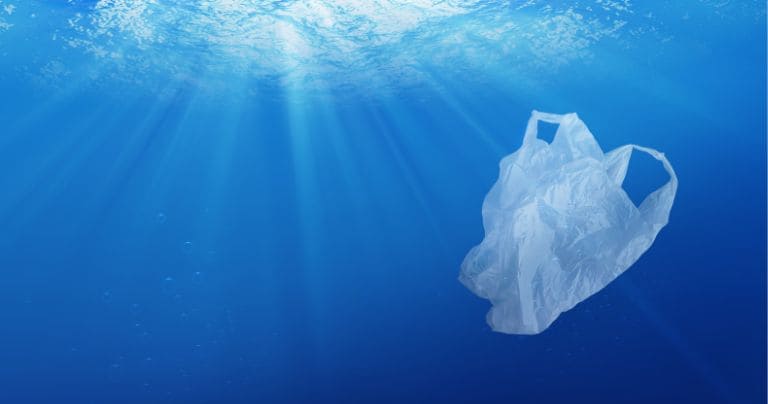 What the Ban Means For Canada 
The Canadian government's decision to ban single-use plastics is a huge step forward in addressing this issue on a national level. By eliminating these items from sale, Canadians will no longer be able to purchase or use them which should significantly reduce the amount of ongoing plastic waste entering our environment each year.
Additionally, any existing plastic items that are still in circulation will eventually need to be recycled or disposed of properly once they reach the end of their useful life, further reducing the amount of plastic pollution in our environment.  
Conclusion: 
Canada's ban on single-use plastics is an important milestone that should have a positive effect on our environment for years to come. While there is still much work left to do when it comes to fighting plastic pollution, this ban shows that governments are beginning to take the issue seriously and take action against it accordingly.
With any luck, other countries around the world will follow suit and further reduce global levels of plastic waste. We can all do our part by continuing to reduce personal consumption and encouraging others to do so as well!
What are Compostable t-shirt bags?
If you're searching for a more eco-friendly solution to your shopping needs, Biodegradable T-shirt bags are the perfect alternative. These bags are made of certified compostable materials, which means that they can be used and disposed of in an environmentally friendly way.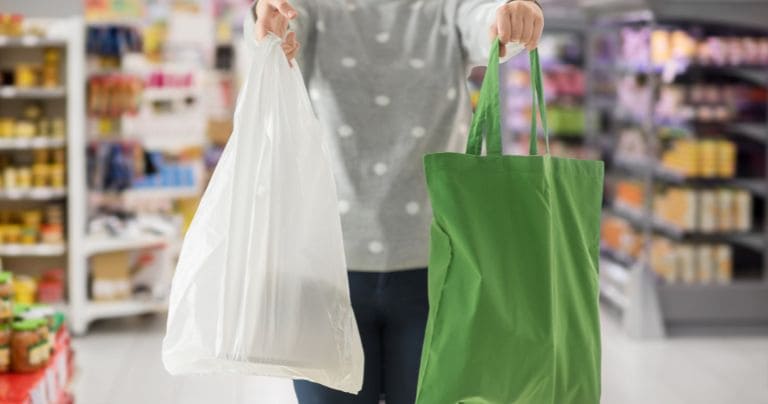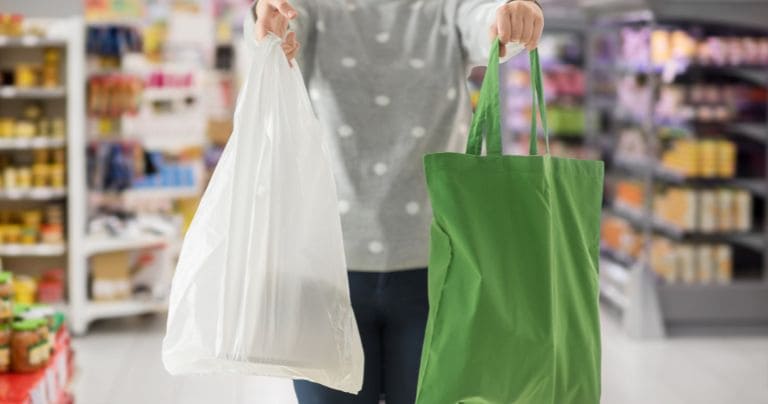 Why should you use them instead of plastic bags or other materials?
Plastic bags are bad for the environment. Why use them when you can do something good like recycle?
Advantages of Using Biodegradable Bags
Not only are biodegradable bags better for the environment than regular plastic bags, but they also have many advantages over other reusable options like cloth or paper ones. For instance, biodegradable T-shirt bags are far sturdier than cloth or paper varieties – Meaning your groceries will be safe during transport – and longer lasting, so you won't need to buy new ones every few months.
Complete Degradation in a Short Time
Plus, these bags can hold up to 20 times their weight in products (compared to 10 for plastic), so you won't need to worry about breaking them when you take out your order. What's more is that biodegradable T-shirt bag waste breaks down naturally in 3–6 months, instead of taking centuries as plastic does.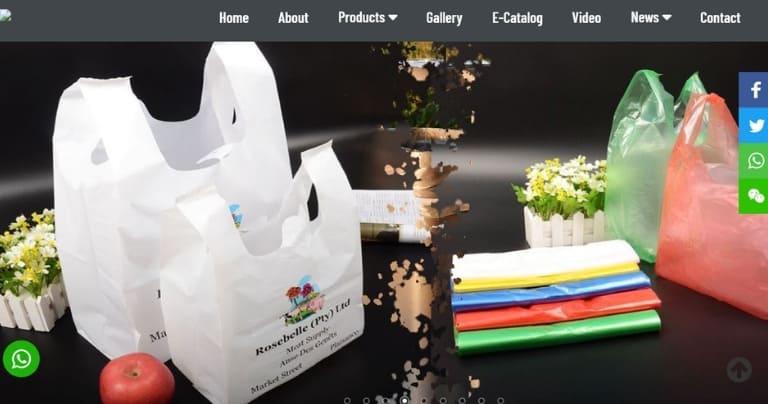 Conclusion: 
So if you're searching for a convenient, sustainable option for carrying your goods home from the store without creating harmful waste pollution in the process – biodegradable t-shirt bags are the answer! You can confidently expect these sustainable products to give your order a deservedly green reputation as well as being both good-looking and cost-effective.
Make biodegradable t-shirt bags part of your shopping experience today! Together let's build an sustainable future one order at a time! That would be something worth smiling about! Awesome! Right?
How can you find compostable t-shirt bags wholesale in Canada?
Save money by buying wholesale
With the push towards a global "green" lifestyle, biodegradable t-shirt bags are quickly becoming a popular choice for those searching to reduce their plastic waste. Whether you're searching to order biodegradable bags in bulk for your store or just want to buy biodegradable T-shirt bags wholesale in Canada, finding biodegradable products can save you money and help the environment too. 
The T-shirt Bags need to break down faster 
When want to buy biodegradable T-shirt bag bulk in Canada, it's important to make sure the product is certified compostable and biodegradable too. Many companies offer biodegradable bags made from sustainable materials like jute, hemp, cotton, and paper that don't break down easily in landfills and ocean water. You can also find biodegradable plastic bags that are made from corn or other plants – these break down faster than regular plastic but still have durability.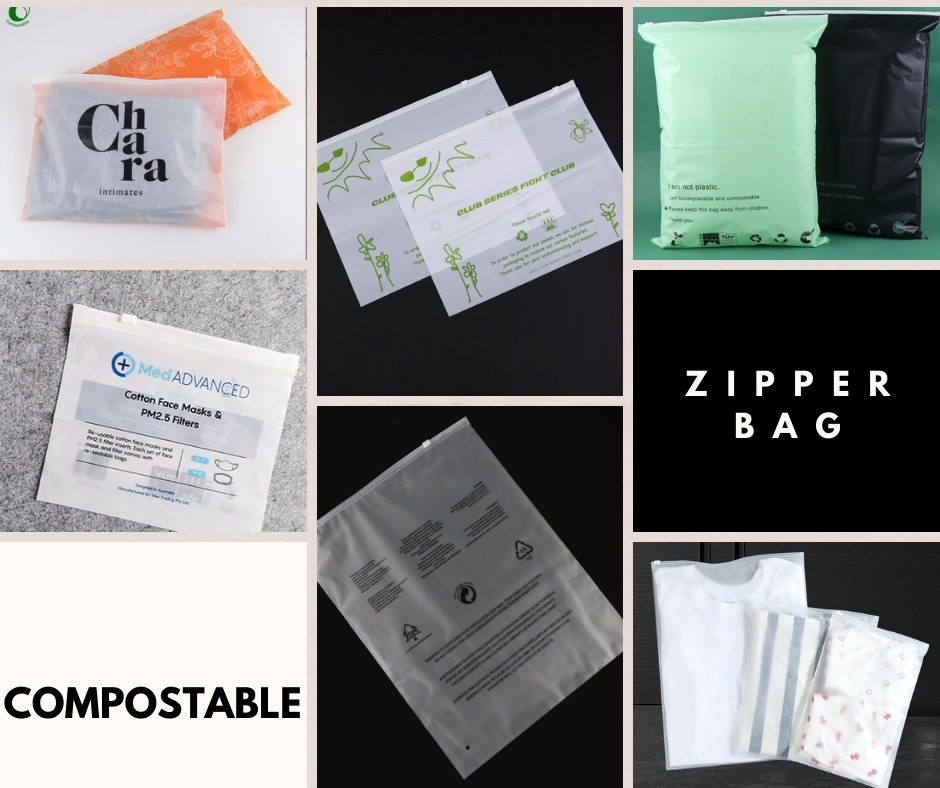 Contact T-shirt Bag Supplier
biodegradable bag orders are often sold starting at 500 pieces or even as little as 100 units, so you can purchase exactly what you need for your business or home needs. With plenty of digital shops offering worldwide shipping from Canada at a competitive rate, getting biodegradable T-shirt bags wholesale in Canada has never been easier! So when it comes to finding the right bag without harming the environment – compostables are the way to go!
What are some of the benefits of using biodegradable t-shirt bags over other types of bags?
Shopping for biodegradable T-shirt bags should be a no-brainer for anyone searching to make more sustainable decisions. Not only are biodegradable T-shirt bags manufactured from 100 percent plant-based materials, but they can also be composted and sold in much larger batches than other types of bags—typically ranging from orders of 500 ones.
This means if you're a business or individual searching to drastically reduce your plastic waste by using biodegradable T-shirt bags, you can consolidate all of your purchases into one order and save time and money. Unlike other such products, biodegradable T-shirt bags are also quick and easy to use.
These large bags are capable of holding up to 50 pounds, making them just right for carrying out large orders of goods and products. Furthermore, biodegradable t-shirt bags also look great which makes them perfect for retail establishments that want something attractive as well as sustainable!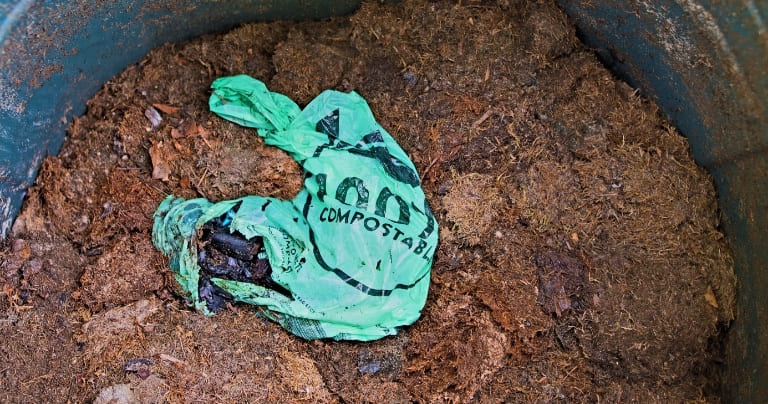 How do you dispose of compostable t-shirt bags?
If you're searching for a way to dispose of biodegradable t-shirt bags that break down properly and don't cause any harm to the environment, the right disposal method depends on the fabric and size of the bags.
If your biodegradable bags are larger than 500 milliliters in size, try composting it directly! If it's smaller than 500 milliliters and can be composted with food waste, then composting is the way to go again. Be sure to check if what you have is truly biodegradable before attempting these steps as not all products are truly biodegradable and compostable. 
If you're using smaller size biodegradable t-shirt bags such as those made from cotton or plastic-coated paper, then adding them to your regular waste bin should be fine. Just make sure they're empty. Smaller biodegradable bags like these will break down over time without causing any environmental damage.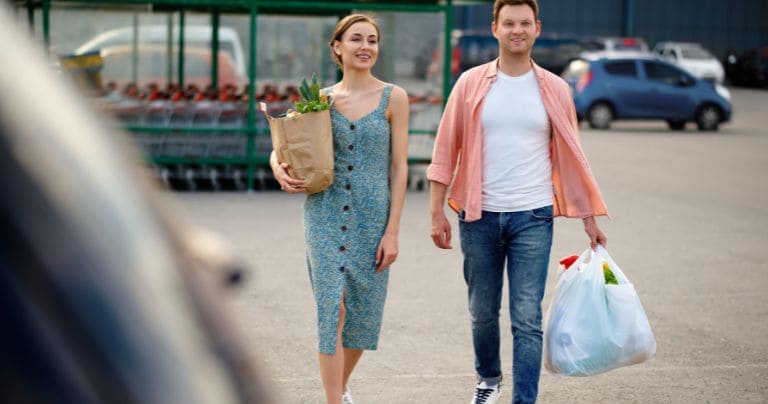 There are also some brands on the market now that sell compostable T-shirt bags made from fully biodegradable materials which break down within 100 days when composted at 140 degrees Fahrenheit in an industrial composter. Depending upon where you live, your city may even have industrial composting facilities available for use which may be a more eco-friendly option than ordering new materials every time you need new products. 
So whatever biodegradable t-shirt bag product you are searching for, there should be an option out there for you that helps reduce waste and keep Mother Earth happy!