If you're looking for a reliable and affordable source of compostable bags wholesale in Singapore, look no further! In this blog post, we'll introduce you to the top 5 suppliers of compostable bags in Singapore. Whether you're looking for an eco-friendly option for your business or simply want to save some money on your garbage disposal costs, these suppliers will have what you need!
With compostable bags, you can make an eco-friendly statement for your business and make a positive contribution to the environment. At the same time, compostable bags are strong enough to hold most trash, from food waste to traditional garbage. They're also lightweight, so their use for e-commerce applications and shipping items is beneficial.
Durable compostable bags have opened up many possibilities for those looking for sustainable solutions such as grocery stores or others who need compostable plastic bags or biodegradable garbage bags instead of regular plastic ones. All in all, compostable bags offer reliable results while being good for the environment, too – what better solution could you ask for?
Looking to go green in Singapore? Check out our top five picks of compostable bags! These sustainable solutions are perfect for your eco-friendly lifestyle and bulk shopping needs. Monopacking, Stream Peak, Telobag, Pacific Polythene, and Pacific Packaging are the 5 companies that can meet your different purchasing purposes.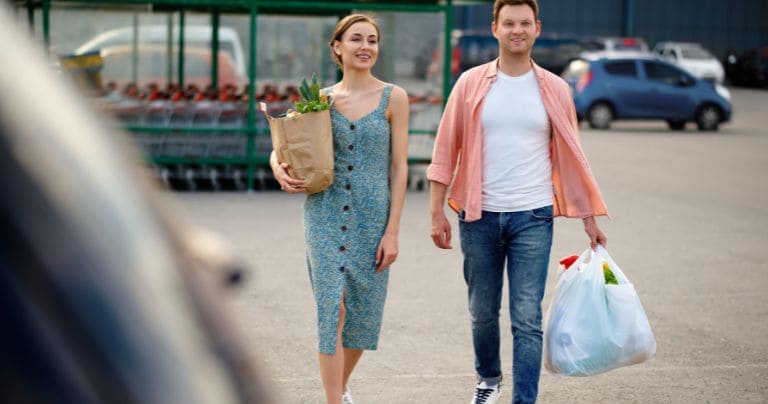 Compostable Bags Will Replace Plastic Bags
Are you looking for a sustainable option to replace traditional plastic bags in your business? Consider compostable bags! They are eco-friendly, biodegradable trash bags that can be used to replace standard plastic and other retail grocery bags, and garbage bags.
Compostable bags offer many advantages including the same flexibility as regular garbage bag alternatives, plus they will degrade within 90 days in composting bins. This makes compostable bags ideal for disposing of food waste or any number of materials.
Many e-commerce companies are now turning to compostable bags instead of regular plastic grocery bags for their operations. These compostable wholesale bags can provide a cost-effective solution that ensures environmental sustainability while still optimizing customer satisfaction.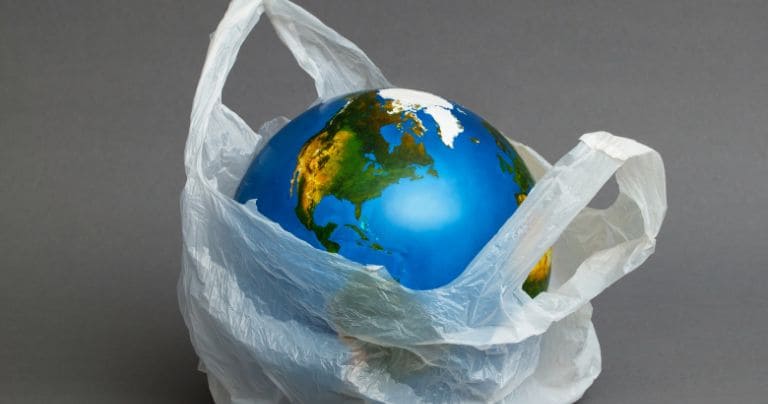 There are Many Benefits to Using Compostable Bags
Every time you use biodegradable bags instead of regular plastic or paper grocery bags, you're helping to reduce the amount of food waste entering landfills. They are not only an environmentally-friendly option but can also help businesses become greener through reduced plastic waste.
Biodegradable bags used as compost containers and trash bags last longer while composting and break down naturally in compost piles, helping to return vital nutrients into the soil. Eco-friendly compostable bags are also suitable for short-term storage and transportation of organic food waste such as vegetable peelings and leftover meals.
Many stores now offer eco-friendly compostable – if not free – shopping bags that come with a black bin liner suitable for composting, giving consumers more options when it comes to picking out their brands of reusable grocery bags at reasonable prices. Committing to the compostable trash bag and shopping bag solutions is an easy way for we can work together to ensure a more sustainable environment for future generations.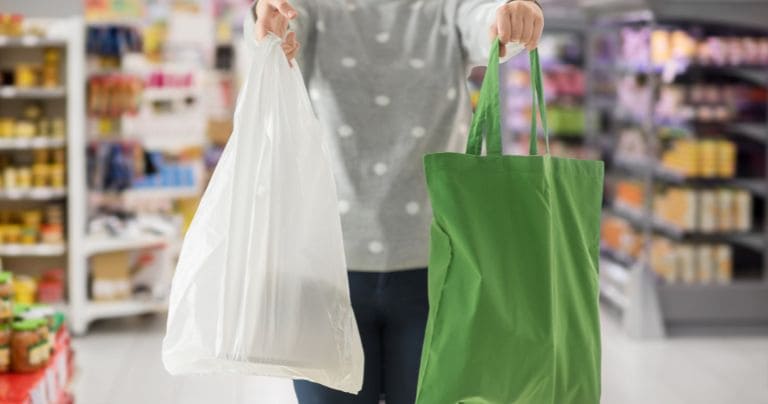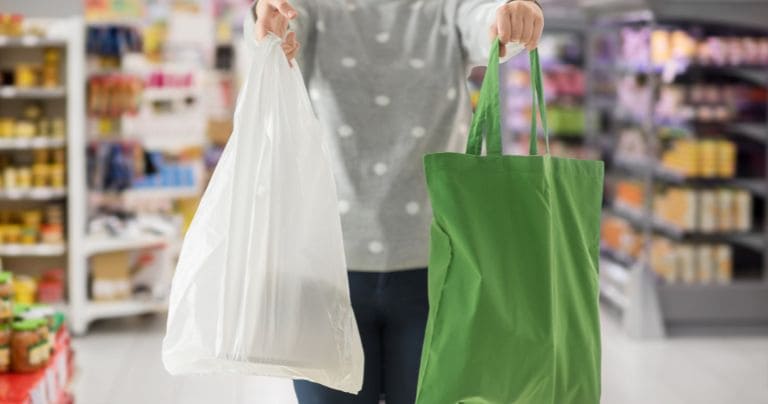 You Can Find the Perfect Purchasing Option For Your Needs.
If you're looking for a manufacturer of eco-friendly packaging independently developed and produced by a green brand in Singapore, then look no further! Several suppliers offer compostable bags wholesale to suit the needs of any business.
Whether you require printed bags with your logo or would prefer an unprinted option to dress up your product presentation, these companies have it all! Compostable bags are not only great for the environment but they also come at a relatively low price, making them suitable for small businesses as well.
Plus, they are convenient to use and can be used as packaging or simply be composted – allowing customers to do their bit for a more sustainable future.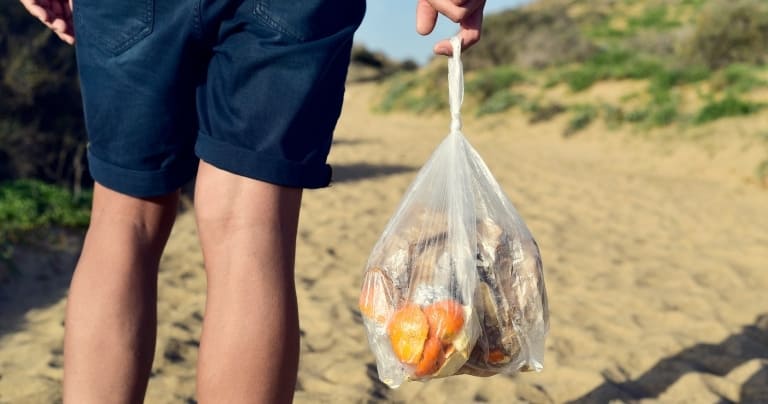 Here are Five of the Best Compostable Bags Supplier in Singapore:
If you're looking for compostable bags supplier in Singapore, five top brands come highly recommended. From compostable trash bags for food waste to green plastic bags for groceries, the compostable bags offered by these brands provide a suitable, eco-friendly alternative to traditional packaging materials.
Their composite amount of resources required is also low, making them a more sustainable and economical choice. Not to mention they're great for protecting the environment. Each brand brings something unique to the table, so you can find one that fits your price point as well as environmental and sustainability goals. All in all, these compostable bag wholesale options make composting easy and accessible – helping you take steps toward a greener future.
Location: 26 Tuas South Street 3, Singapore
Company Type: Wholesaler, Trader
Customization: Partial
Main Product: Bags & Pouches Packaging
Other Products: Packaging Tape, Films, Wooden Case Packing, Vacuum Seal, Industrial Packing, Seaworthy Packing, Vacuum Packing, Food Packing, Workplace Safety, and Packaging Machines.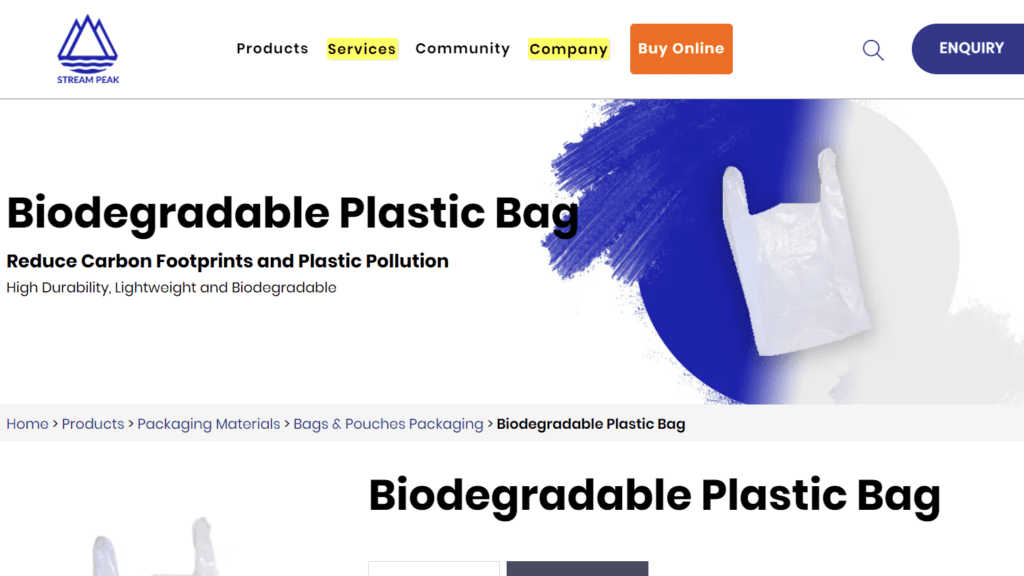 On-Site Packing Service
SteamPeak offers on-site packing services that are tailored to meet the specific needs of each customer. Their experienced team will work closely with you to ensure that your goods are safely and securely packaged before being shipped out. During this process, they will also provide guidance and advice on the best materials and methods for optimal protection during transit. This service is ideal for those who require a quick turnaround time or have limited storage space available at their premises.
Stuffing & Un-Stuffing of Containers
SteamPeak also provides the stuffing and un-stuffing of containers as part of its industrial packaging services. This allows customers to safely transport large amounts of goods without worrying about whether or not they'll arrive successfully at their destination. This service comes in handy when dealing with bulk orders or transporting fragile items like glassware or electronics that need extra protection during transit.
Additionally, SteamPeak's experienced staff can handle all necessary paperwork related to customs clearance, making the entire process much easier for customers. 
Food Packing & Packaging Machines
In addition to providing traditional industrial packaging services, SteamPeak also offers food packing and packaging machines that can be used to package products quickly and efficiently. Their machines are designed with both efficiency and safety in mind, ensuring maximum productivity while still maintaining high standards of hygiene. What's more, they offer a range of safety tools such as protective gloves and masks which ensure that operators remain safe while using these machines.
Office: 12 Purvis Street, #02-1367, Singapore
Factory: Guohong Industrial, Longgang City, Wenzhou, China
Company Type: Supplier, Wholesaler, Exporter, Manufacturer
Customization: 100% Support
Main Product: Various Compostable Bags
Other Products: Compostable Garbage Bags, Compostable Mailers, Compostable Resealable Bags, Biodegradable Ziplock Bags, Biodegradable T-shirt Bags, Biodegradable Dog Poop Bags, Compostable Disposable Gloves.
How Monopacking Helps the Environment Through Compostable Packaging? 
Lasting environmental change starts with small, responsible actions. When it comes to packaging materials, it's important to source from companies that prioritize sustainable production. That's why Monopacking has created a line of compostable packaging that is both environmentally friendly and easy to use.
What Is Compostable Packaging?
Compostable packaging is made from biodegradable materials like plants and animals, which can break down without harming the environment. It is designed to decompose into natural elements such as carbon dioxide or water within a few months. It's important to note that this type of packaging should not be confused with recyclable packaging, which takes much longer to break down and may still release toxins into the environment.
Monopacking's Compostable Packaging Solutions
At Monopacking, we offer a range of compostable packaging solutions for businesses including T-shirt bags, Mailers, Resealable bags, Ziplock Bags, Garbage Bags, Dog poop bags, and compostable disposable gloves.
Their compostable products are made from renewable sources such as cornstarch or other plant-based materials so they can safely decompose into natural elements within a few months after being discarded in an appropriate environment. All Monopacking's products are also certified by international organizations such as EN13432 and ASTM D6400 standards so you can trust that they are truly sustainable and safe for the environment.
Advantages of Compostable Packaging
Using compostable packaging offers numerous benefits for individuals and businesses alike. Not only does it reduce reliance on plastic packaging which takes hundreds of years to break down in landfills but it also helps reduce greenhouse gas emissions while increasing nutrient levels in soil that would otherwise be lost through traditional plastic waste disposal methods.
Furthermore, since these products are made from renewable resources such as plant-based plastics or cornstarch they require less energy than traditional non-renewables during production as well as being more cost-effective in the long run due to their shorter lifespan before needing replacement.  
Location: Singapore
Company Type: Wholesaler, Trader
Customization: Partial
Main Product: Compostable Mailers, Trash Bags
Other Products: Compostable Shopping Bags, Cotton Bags, and Polybags.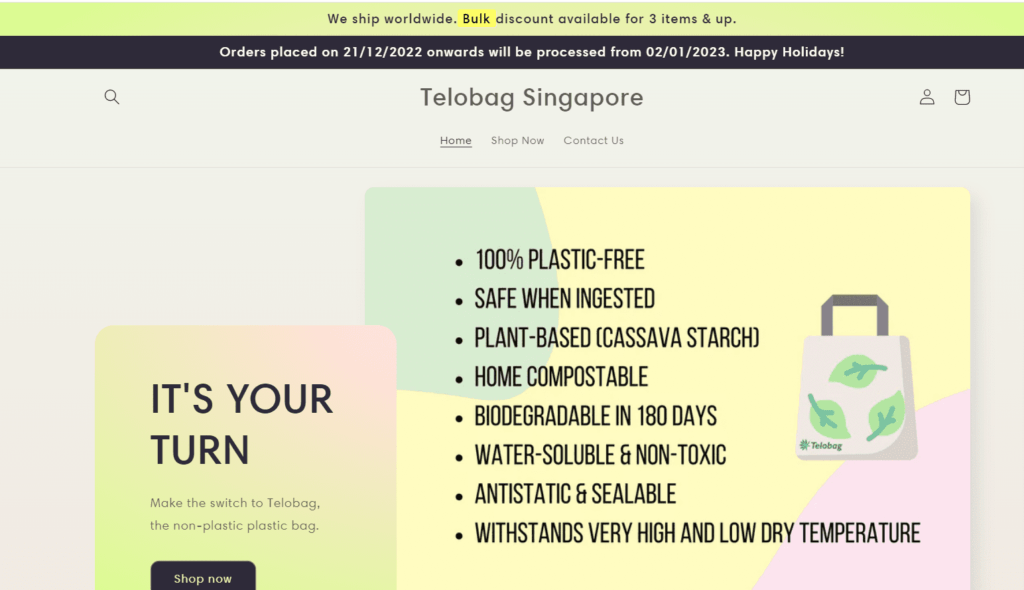 The Plastic-Free Solution For Shopping in Singapore
We've all heard the stories of plastic bags wreaking havoc on our environment, from landfills overflowing with discarded plastic to the deaths of sea creatures due to ingesting plastic. But what if there was a way to shop without the guilt associated with plastic bags? Enter Telobag – a revolutionary new product that has already made waves in Singapore and is quickly becoming the go-to solution for eco-friendly shopping.
What Are Telobags?
Telobags are an innovative, sustainable alternative to traditional plastic bags. They are made from 100% natural materials such as cotton, jute, and hemp, which makes them reusable and biodegradable. They come in a variety of sizes and can be printed with custom designs so customers can express their style while being environmentally conscious.
Additionally, they are designed with reinforced handles for extra durability and strength, making them perfect for carrying heavier items like groceries or books.
The Benefits of Telobags
Using Telobags comes with many benefits for both shoppers and retailers. For shoppers, it eliminates the need to carry several plastic bags at once since the Telobags are strong enough to hold heavier items. This not only reduces waste but also saves time since shoppers don't have to worry about accumulating multiple single-use plastic bags each time they shop.
For retailers, using Telobags offers increased customer loyalty and higher brand recognition since customers can customize their bag design with a logo or slogan. It also reduces costs associated with traditional paper or plastic bags since they can be reused multiple times without any damage or wear and tear.
Location: Block 23 Tuas Avenue 13, #01-09, Singapore
Company Type: Wholesaler, Manufacturer, Supplier
Customization: 100% Support
Main Product: Biodegradable, Paper, Plastic Bags
Other Products: Non-Woven Bags, Die Cuts Bags, Biodegradable Garbage Bags, Paper Bags, and Clear Plastic Bags.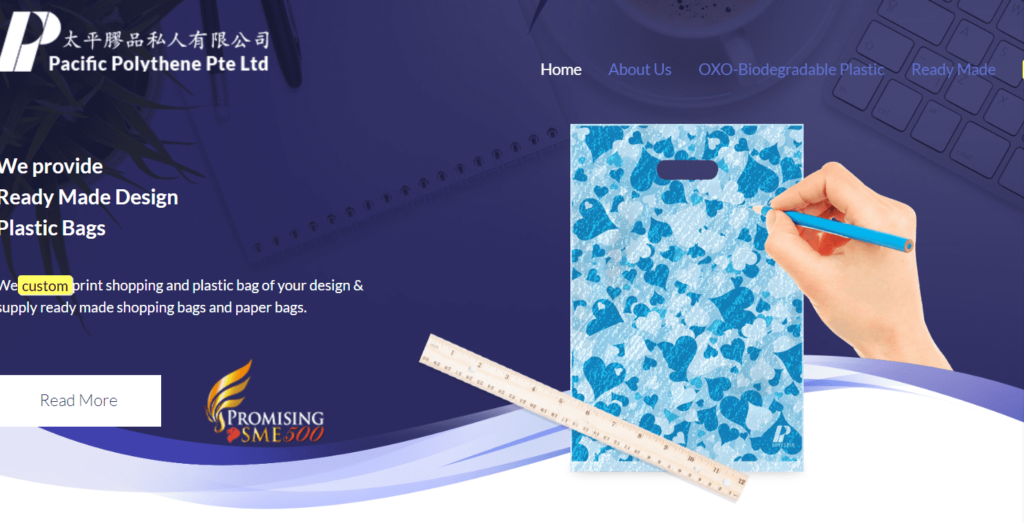 Pacific Polythene Pty Ltd: The Customized Manufacture of Non-Woven Bags and More
Are you in the market for customized nonwoven bags, die cuts bags, garbage bags, paper bags, or clear plastic bags? This company specializes in customizing products to meet the exact needs of its customers. Read on to learn more about why Pacific Polythene Pty Ltd is the best choice for your customized manufacturing needs.
The Quality You Need
Pacific Polythene Pty Ltd only uses high-quality raw materials for its products. With over 25 years of experience in the industry, they know exactly how to source and use materials that will stand up to everyday wear and tear.
Plus, all their products are thoroughly tested before they're shipped out to make sure that you'll be getting a product that meets your expectations and requirements. Whether you need a durable garbage bag or a high-quality die-cut bag, you know that with Pacific Polythene Pty Ltd you'll get exactly what you asked for.
The Service You Deserve
At Pacific Polythene Pty Ltd, customer service is a top priority. They believe in providing an exceptional experience from start to finish—from helping customers design their custom products to making sure orders are fulfilled quickly and efficiently.
Their team is always available to answer questions and address concerns so that customers can feel confident in their purchase decision. And if there's ever an issue with your order, they'll work quickly to resolve it as soon as possible.   
Sustainable Solutions
Pacific Polythene Pty Ltd is committed to sustainability and eco-friendly solutions when it comes to manufacturing its products. They use recycled materials whenever possible and strive to minimize their carbon footprint by focusing on energy efficiency throughout the production process.
Location: No. 51 Yishun Industrial Park A, Singapore
Company Type: Wholesaler, Retail
Customization: Partial
Main Product: Carrier & Trash Bags
Other Products: Cup Series, Cultery Series, Container & Bowl, Lunch Box, Packaging, Paper Bags, Plastic Bags.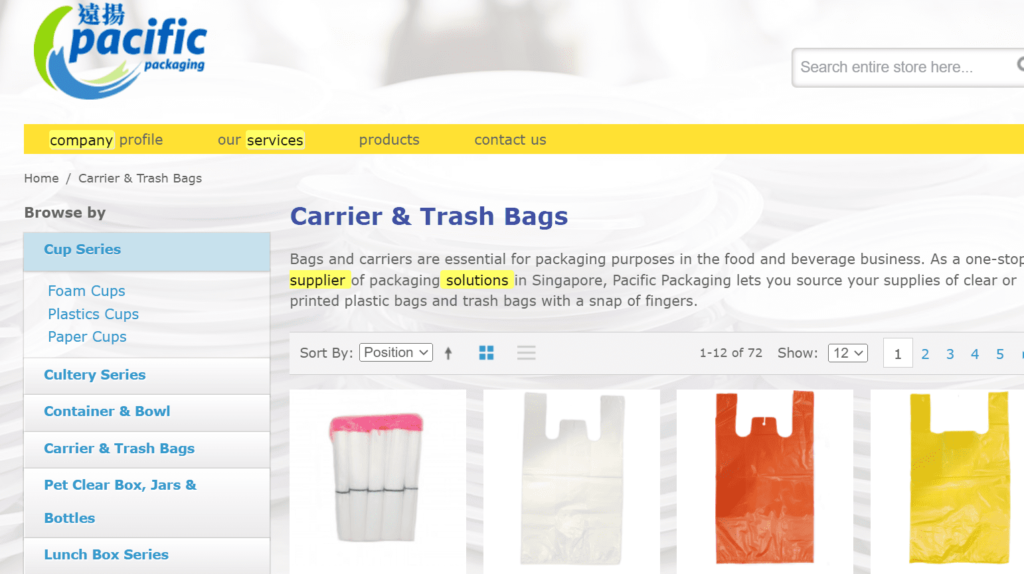 Pacific Packaging Pte Ltd: Your One-Stop Shop for Food and Beverage Packaging Solutions
Are you looking for a reliable and trustworthy supplier of food packaging solutions? Look no further than Pacific Packaging Pte Ltd! With over 30 years of experience in the industry, they have earned an impeccable reputation for providing top-notch packaging solutions that are tailored to meet the needs of any buyer. 
Food & Beverage Products
At Pacific Packaging Pte Ltd, we provide an extensive selection of food and beverage products to choose from. From canned fruits and vegetables to ready-made meals and snacks, our selection is sure to satisfy all your food product needs. Their team is dedicated to ensuring that all our food products are of the highest quality and are sourced from the best suppliers in the industry. 
Food Packaging Solutions
In addition to providing high-quality food products, they also offer an array of packaging solutions for those products. Whether you're looking for bottles, cans, jars, or jugs – they have it all!
They use only the most advanced equipment and technology when it comes to producing our packaging solutions, which means that they can stand up against any rigorous tests they may be subjected to. Their packaging solutions will keep your food fresh while also abiding by any applicable regulations that may apply in your jurisdiction.
Packaging Products
In addition to providing food and beverage items as well as their corresponding packaging materials, Pacific Packaging also offers a wide range of other related products such as labels, adhesives, and sealing agents. These can help make your product stand out from the crowd while also ensuring that it is secure during delivery or storage.